Why Noor Kids
Belief Inspire children to love their Creator

Character Embody excellent Islamic morals

Global CitizenshipHelp build a better world
Digital Ramadan Camp for Kids
Am I ready for the month of Ramadan? Am I doing enough to get my kids ready? Join Brother Amin Aaser in spiritually enriching sessions, interactive activities, and genuine kid-friendly fun.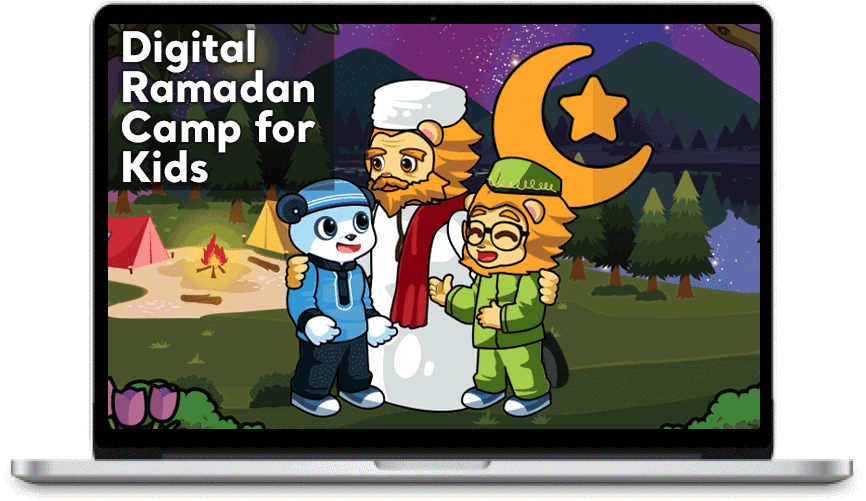 Storytelling, challenges and nasheeds
Classes based on themes of self-control, gratitude, charity, and God-consciousness.

Interactive learning
Live, weekly classes on Thursdays at 6pm CST

Immersive storytelling experience
Taught by acclaimed storyteller, Amin G. Aaser
Global Community
Participate, share, and learn with thousands of Muslim children from over 32 countries.
Buy Now
25k Families the Character-Building Program
Kid-Friendly
Islamic Values
Critical Thinking
Disney-Quality
Kid-tested, Shaykh-approved

Shaykh Omar Suleiman
Yaqeen Institute
My kids and I LOVE Noor Kids. It is spot on in its approach and execution.

Shaykh Abdul Nasir Jangda
Qalam Institute
Noor Kids is excellent. It is the best service my family has experienced for our own kids.

Ust. Rania Awaad, MD
Khalil Center
Noor Kids helps children build a love for Allah and our Prophet. My children look forward to receiving Noor Kids each month

Sh. Rizwan Arastu
Islamic Texts Institute
Smart, thoughtful, and relevant, Noor Kids should be in all Muslim households.
Try For 99₵
How it works
Sign up for Khutba for Kids, Activity Books or both!
Each month, get our latest activity book delivered to your home.
Each week, join our interactive, online, Khutba for Kids.
Upcoming Activity Books + Khutba for Kids
Only a few hours left, sign up now to get our latest activity book.
&nbsp
Topics Covered in Noor Kids
Our stories follow a curriculum of 36-themes developed after researching at Harvard, Berkeley, and San Francisco State University.
Character
Beliefs
Citizenship
When asked about religion, the Holy Prophet (SAW) famously replies, "I was only sent to perfect moral character." Today, secular science also shows us that character also serves as the engine through which children build self-esteem.
As Muslims, it is vital to lead within the communities that we live, being champions of social justice. Today, we also know that citizenship education also serves as a tool for 4 to 9 years old to develop a sense of belonging.
"Why do we fast?" For children growing up in a non-Muslim environment, understanding the rationale behind key Islamic beliefs allows children to develop confidence in their religious practice.
Meet the Noor Kids
Your family will fall in love with Amin, Shireen, Asad, and Amira – our characters.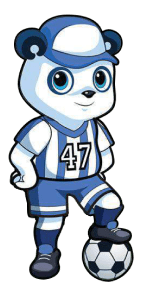 Amin
The Sports Star! While Amin is brave, his daring ideas sometimes get him into trouble. He loves trying new things – especially when he's doing it with other people.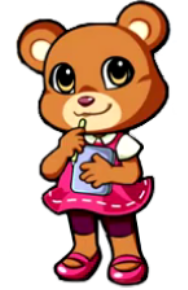 Shireen
The Trail-blazer! Shireen is as smart as she is adventurous. Her love for animals and nature takes her to exciting places! She is ready to take on whatever the world throws her way and won't settle for anything but perfection.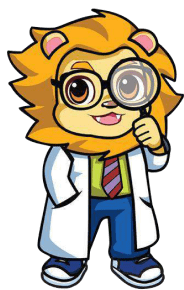 Asad
The Scientist! Don't let his lion looks fool you, Asad is more interested in a good book than an adventure. He is loving, studious, and moral. He always seems to ask the right questions.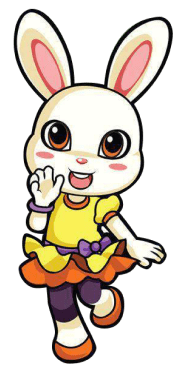 Amira
The Artist! While Amira has a love for calligraphy and photographs, she is also modest and humble. She enjoys working on arts and crafts.
Try For 99₵
Recent Islamic Books Collection
Buy Now
g.
Choose Your Plan
Free shipping. Cancel anytime.
Free shipping worldwide
Available worldwide
Khutba for Kids
Each Thursday, join us for interactive, live storytime classes with acclaimed storyteller, Brother Amin (recordings available).
Activity Books
Every month, children receive a new, activity-based graphic novel in the mail. Each book is based on our robust 36 themed curriculum.
Availabile in
United States, Canada, United Kingdom, Australia, Singapore, Netherlands, France, Ireland, Turkey, Malaysia, Indonesia, Norway, Denmark, Austria, Italy, Kosovo, Thailand, Sweden, Spain, New Zealand, Poland, Germany, Qatar, Oman, United Arab Emirates
Best Seller
Khutba for Kids + Activity Books
Get both – access to weekly live Khutba for Kids classes, and monthly activity books.
Available in
United States, Canada, United Kingdom, Australia, Singapore, Netherlands, France, Ireland, Turkey, Malaysia, Indonesia, Norway, Denmark, Austria, Italy, Kosovo, Thailand, Sweden, Spain, New Zealand, Poland, Germany, Qatar, Oman, United Arab Emirates
Schedule a Tour
Got questions on Character-building program? Chat with our expert.
Book Now
Financial Aid
We are here to make sure financial constraint is the last thing on your mind to benefit from such an amazing program. Please click on the link below to submit your application.
Apply Now
Frequently Asked Questions
I'm not in the US or Canada. Is Noor Kids available internationally?

Yes. After gaining popularity in the North America, we just launched our "Khutba for Kids" for families based worldwide. So families in India, Pakistan, Nigeria, Uganda and literally everywhere else can enjoy these online classes.

I already own some Noor Kids books. Will I get repeats in the membership?

Each month, Noor Kids publishes a brand new, never-before-seen activity book. That means, even if you own a Noor Kids children's book, you will never receive that same title through the membership. Pretty sweet, right? Our amazing team stays busy!

What age group is Noor Kids appropriate for?

Noor Kids is suitable for 4- to 8-year-olds. For younger children (4-5), Noor Kids is a 'read along' in which the stories are read to children. For older children (6-8), Noor Kids can be read individually.

However, given the religious nature of our content, we strongly recommend that parents read with children such that they can use the text as a tool to connect with their children around religion.

I just want to order books to be delivered at once. How can I do that?

In order to purchase a one-time order of 4, 8, or 12 books, please look at our bundles.

What is the process to cancel the membership and seek a refund?

You can cancel your subscription at anytime. To cancel, email us at support@noorkids.com with the name and/or email address of the account. When an individual cancels his/her account, it means that the customer's subscription will no longer renew.

If a customer would like a refund, simply email us at support@noorkids.com requesting a refund. Please note, if a customer cancels their membership, but does not request a refund, the customer will continue receiving the books which he/she has paid for, and their membership will not renew.

Multi-month subscriptions will be issued a pro-rated refund for any remaining months.

I have another question, how can I contact you?

Click on the bottom right of the page to chat directly with one of our staff. Alternatively, you can send us a note at support@noorkids.com and we'll be glad to reply. Our customer service hours are Monday, Wednesday, and Friday between 1-4pm CST.
As Seen On